Top 3 reasons for getting your water tank cleaned regularly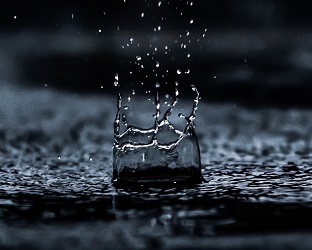 Every human being on this planet is aware that water replenishes us. It helps in uncountable ways. However, it is no surprise that water, in its impure form, is the root cause of a lot of diseases. Hence, it is extremely important to ensure the water we use is absolutely clean and free from impurities, bacteria, etc. How do we achieve this? Well, the first step would be make certain that water tanks installed in our houses and commercial buildings are cleaned on a regular basis. This article discusses in detail the top 3 reasons for getting your water tank cleaned regularly.
1. Unclean water tanks are a haven for harmful germs: Algae, germs and bacteria that cause various water-borne illnesses such as dysentery, cholera and skin allergies love to breed in standing water and on the inner walls of your tank. The microorganisms that thrive inside the water tank generate byproducts, including chemicals and gases. These byproducts give rise to foul smell in the tank. Water coming out of the water tank becomes discolored and odorous, rendering it unfit for consumption or even for cleaning. Water gets infected, and ultimately, you bear the cost of ignorance.

2. The effectiveness of your water filtration system certainly relies on the cleanliness of your water tank: You may be a very good athlete, but doesn't your performance go down when you are unwell? The same logic applies here. When water in your tank is highly contaminated, your water filter may not be able to get rid of the impurities a hundred percent. Water filtration systems are designed to remove impurities, keeping us safe from negative effects of consuming impure water. However, they do have limitations and may not be as effective against certain kinds of particles and impurities that are present in water due to irregular water tank maintenance.

3. Can an unclean water tank prove to be fatal? The answer is a definite "yes". While we witness a lot of campaigns being run to create awareness about the harmful effects of smoking or alcohol consumption, water is taken for granted. We take care to use filtered water for drinking and cooking. But, there are several other instances in our day-to-day life where we use unfiltered water—for washing utensils, bathing, etc. While we utilize water directly from the water tank in some way or the other, isn't it our duty to ensure proper maintenance of the water tank and keep people safe from fatal diseases?
These prevalent (but mostly not-paid-attention-to) aspects give us enough reason to worry about getting water tanks at our houses and office buildings cleaned regularly. However, we are so caught up in our busy schedules that we do not take time out to clean the tanks. There are other challenges too! The process is time- and labor-intensive where you or a hired laborer enters the tank and manually scrubs the walls. Fortunately, there are quicker and hassle-free alternatives.
Water tank cleaning and sterilization is best handled by the professionals. Jet cleaners, anti-bacterial agents and disinfectants used by professional cleaning companies make water tank cleaning seem like a breeze. Crystalline Cleaning and Environmental Services offers water tank cleaning and disinfection services in the UAE—in Abu Dhabi, Al Ain, Dubai and other Emirates. It doesn't matter whether your tank is small or really huge. Our expert staff is trained in general safety and confined space entry.

Worried about the quality of service? After the cleaning we provide the completion report, after-service report with before and after pictures, chemical/microbiological and legionella analysis by a third-party approved lab, and technical assistance as required. Click here to know more about our water tank cleaning and sterilization services. Feel free to contact us for a free conditional assessment survey.

Keen to desludge your water tank or hire us for periodic maintenance? Call us at: +971 2 650 8930 or +971 55 716 7017. You may also write to us at: info@crystalline-uae.com or jasman@crystalline-uae.com.